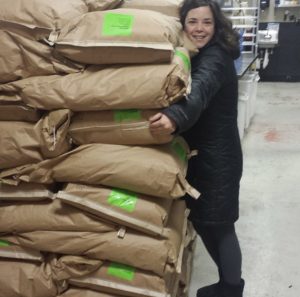 My business was running me.
If you're anything like I was, your business is running you. The everyday struggles of a bakery employing 15 people and non-stop production almost killed me. I was beyond exhausted and wasn't sure where to turn.
When I went searching for support, I was overwhelmed by the amount of tactical "solutions" recommended to get my business to the next phase. It seemed like everything was surface-level. I didn't want the latest marketing trend, a social media calendar, or prompts for content, or dead-end financial management support.
I say this often, "You don't know what you don't know until you know what you didn't know." I know now that I needed someone outside my business to help me see beyond the day-to-day. A person with the financial know-how to examine and question current systems — someone that could get us beyond what I already knew. 
Does this resonate with you? Maybe you feel stuck and aren't sure how to get to the next level. Or your business is growing but relies on you 24/7, and you don't know how much longer you can take it.
Download my Profit Jolt book and we'll also share a link to an email training series on how to build a profitable business. We'll get you off the "hamster wheel" so your passion can fuel the world.
Let's take care of you and your business.